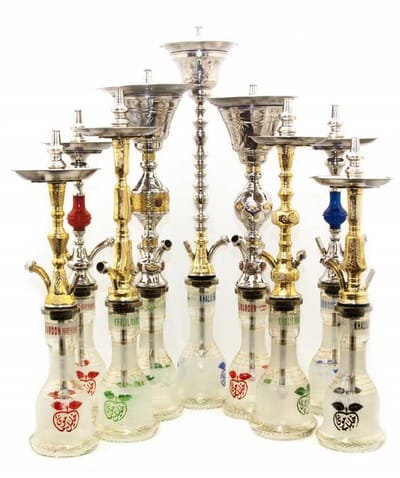 نحن شركة مهتمة في استيراد الشيشه واكسسوارات الشيشه و الفحم والزجاج والبرابيش وغيرها التي تلبي احتياجات المستهلك.

هدفنا الوصول إلى أكبر عدد ممكن من المستهلكين عشاق الارجيلة والشيشه . نعمل على توفير السلع التي تتناسب مع كافه الاذواق وعلى كافه مستويات الجودة والدقه في خدمة العملاء و التواصل مع عملائنا ومعرفة احتياجاتهم ومتطلباتهم.

لتحقيق هدفنا للوصول إلى المستهلك في السويد على وجه الخصوص واوروبا، نعمل على مدى 10 ساعات في اليوم في مالمو. في أفضل طريقة مخصصة لبيع مجموعة واسعة من الملحقات والاكسسوارات التي تمكن العملاء من اختيار ما يحتاجه بطريقة سلسة وسهلة.

وأيضا لخدمة تجار الجملة وتجار التجزئة

لدينا علامة تجارية عالمية في بيع الشيش ومستلزمات الارجيله و الفحم
We are a company that works with imports of water pipes and its accessories.
We have everything you need!
Coal, bottles, hoses and even more things.

Our goal is to capture the interests of our dear customers, therefore we offer high quality goods at a great price. We love when you are satisfied!
We are working to fully deliver all our products and we adapt ourselves to the customer.

We listen to our customers' wishes and try to fulfill them as much as possible.

In order to be available all the time, we are available every day at our store in Malmö.
You will find the shop open 10 hours.

In our shop you will find everything you want in one place.
We sell to regular but also wholesale price. You can also take advantage of different offers.
We have several brands in terms of water pipes, accessories and coal.

Welcome to be inspired !